Faculty roster is subject to change
LORENZ GAMMA – violin (Co-Artistic Director)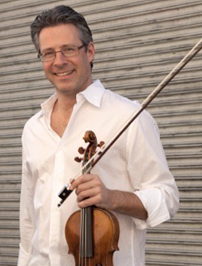 Lorenz Gamma is professor of violin at California State University Northridge and has previously taught at University of California Los Angeles [UCLA], Indiana University in Bloomington and California Institute of the Arts. He is internationally active as soloist, recitalist, chamber musician and teacher, and gives frequent master classes in the United States, Europe and Asia. His private and professional violin students have won top prizes at numerous solo and chamber music competitions and regularly go on to continue their studies at such institutions as the Juilliard School, Indiana University, the Manhattan and Eastman Schools of Music, the Cleveland Institute of Music, University of Southern California and the Colburn School. Having performed internationally a string quartet repertoire of over sixty composers, as well as a large part of the standard chamber music repertoire of over eighty composers, Mr. Gamma also dedicates himself enthusiastically to coaching chamber music.
As former co-leader of the Amar Quartet in Switzerland, Mr. Gamma performed a full-time concert schedule touring through many of Europe's most important chamber music venues, including the Tonhalle in Zurich, the Victoria Hall in Geneva, the Residence in Munich, the Cologne Philharmonic, as well as venues in many other cities such as London, Paris, New York etc. For ten years, Lorenz Gamma served as first violinist of the Los Angeles based group Southwest Chamber Music. The ensemble's recordings of the complete chamber music works of Carlos Chávez have been nominated for six Grammy Awards, winning two in 2004 and 2005.
Mr. Gamma has also served as concertmaster of the Northwest Sinfonietta in Seattle, and later as Principal of the Zurich Opera Orchestra.
As a soloist Lorenz Gamma has performed over twenty different concertos by Bach, Beethoven, Berg, Brahms, Bruch, Gubaidulina, Lutoslawski, Mozart, Mendelssohn, Piazzolla, Rubinstein, Schnittke, Schumann, Spohr, Tartini, Vivaldi, and Wieniawski. He also holds an extensive record of appearances on radio, both in Europe and in the United States. His radio broadcasts and CD recordings include Schubert's String Quintet and Piano Trio in E-flat, the "Quartet for the End of Time" by Messiæn, the complete String Quartets as well as works for violin and piano and the Piano Sextet by Carlos Chávez, the Dvorák Piano Quintet, Mozart Clarinet Quintet, sonatas and partitas by Bach, Kodály, Lazarof, Mozart and Ravel, as well as string quartets by Brahms, Debussy, Dvorák, Haydn, Hindemith, Ives, Janácek, Mozart, Ortiz, Ravel, Shostakovich, Ullmann, Verdi and Wadada Leo Smith. Chamber musicians he has collaborated with include Heinz Holliger, Paul Katz, Ronald Leonard, Donald McInnes, Joseph Silverstein, Tsuyoshi Tsutsumi and many others. Composers that Mr. Gamma has been in collaboration with include Miguel del Aguila, Adrienne Albert, John Adams, Mark Applebaum, Alexandra du Bois, Thüring Bräm, Elliot Carter, Nancy Bloomer Deussen, Sofia Gubaidulina, Yalil Guerra, Heinz Holliger, Andrei Kasparov, Rudolf Kelterborn, Peter Knell, Panayiotis Kokoras, Ian Krouse, Christian Lauba, Henri Lazarof, Tomás Marco, Margaret Meier, Mark Menzies, Thea Musgrave, Maria Newman, Gabriela Ortiz, Robert Paterson, Deon Nielsen Price, Kurt Rhode, Thomas Daniel Schlee, Patricio da Silva, Wadada Leo Smith, Chrysanthe Tan, Vu Nhat Tan, Pham Minh Tang, Ton That Tiet, Stephen Westerhout and Gernot Wolfgang.
Lorenz Gamma was born in Switzerland, where he received his initial training as a violinist at the conservatory in Lucerne. His further studies took place in the United States, with Franco Gulli, Steven Staryk and Mark Kaplan.
LINA BAHN – violin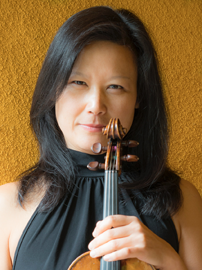 Lina Bahn is a violinist who has a keen interest in collaborative and innovative repertoire, and has been called "brilliant" and "lyrical" by the Washington Post. Her most recent publication of Mean Fiddle Summer on the Naxos Label was hailed by the ClevelandClassical.com: "From start to finish, the violinist demonstrates her adroit technical facility, kaleidoscope of colors, and consummate musical taste." Intrigued by the relationship between art and social context, Bahn is one of four founding members of MoVE (Modern Violin Ensemble). MoVE is an innovative quartet of four violinists, committed to commissioning music and starting a canon of repertoire for this relatively unknown instrumentation. Along with MoVE, she has collaborated with cellist Matt Haimovitz to produce a program dedicated to ocean/water awareness: Voices of the Ocean, which premiered at the National Gallery of Art in 2017.
She was a member of the award-winning Corigliano Quartet, with performances at Carnegie Hall, Alice Tully Hall, the Library of Congress, Ravinia, and which earned the ASCAP/CMA Award for Adventurous Programming. In 2007, their Naxos Records recording of quartets by John Corigliano and Jefferson Friedman was selected by The New Yorker magazine as one of the year's "Best 10 Recordings." They have been broadcast on NPR's Performance Today, All Things Considered, and Backstage Pass, Chicago's WFMT's Live From Studio One, and can be heard on the Albany, CRI, Naxos and Bayer Labels.
As a guest with the Takacs String Quartet, she performed at the Concertgebouw, Strathmore Hall, Carnegie Hall, and Queen Elizabeth Hall, among others. Lina is a dedicated educator, who has taught master classes throughout the world. From 2008-2014, she served on faculty at the University of Colorado-Boulder, and she is currently an Associate Professor at the Thornton School of Music at USC in Los Angeles.
SCOTT ST. JOHN – violin and viola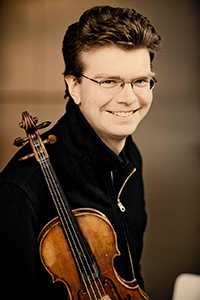 Violinist Scott St. John is the Director of Chamber Music at The Colburn School in Los Angeles. He leads the chamber music programs in the Colburn School's Conservatory of Music and pre-college Music Academy. Scott is Concertmaster of the innovative ROCO Chamber Orchestra in Houston, Texas, and a frequent participant at the Marlboro Music Festival in Vermont. Born in London Canada, early violin success gave Scott a path to the Curtis Institute in Philadelphia and the chance to work with David Cerone, Arnold Steinhardt and Felix Galimir. After winning the Alexander Schneider Competition and playing a Carnegie Hall debut, NYC pulled Scott into its orbit, where Young Concert Artists gave him fabulous opportunities for performance. In addition to a magical year of working at the Disney Store in Times Square, Scott has been Associate Professor at the University of Toronto, and Artist-in-Residence at Stanford University as part of the St. Lawrence String Quartet. He has received an Avery Fisher Career Grant and won a Juno Award for recording Mozart with his sister Lara St. John. He has founded two chamber music awards for students: the Felix Galimir Award at University of Toronto and the Ida Levin Award at the Colburn School. Scott loves chamber music, Dvorak, new music, music by less-known composers, and a great espresso. He has been to all the Canadian provinces, 49 of the United States, and would prefer to travel by train when practical. He is married to violist Sharon Wei and they have a spirited daughter named Julia.
JUAN-MIGUEL HERNANDEZ – viola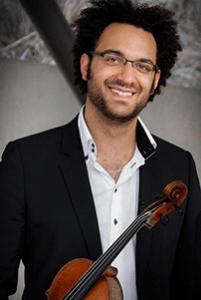 An artist defined by the critics as "…tender, lyrical, loaded with personality" (Atlanta Journal Constitution, Pierre Ruhe), violist Juan-Miguel Hernandez is also recognized for drawing "…the sweetest, most sonorous tone…" (Washington Post, Charles T. Downey). In September 2009, Juan-Miguel won the first Prize at the 16th International Johannes Brahms Competition, for which he is delighted to join as a juror for the 2017 edition, in Austria, adding to other top prizes won at the National Canadian Music Competition, and the 9th National Sphinx Competition in 2006, presented by J.P. Morgan Chase. As a featured guest soloist, Juan-Miguel has appeared with the Atlanta, Seattle, Colorado Symphonies, as well as the Rochester Philharmonic and the Chicago Sinfonietta. Performances in recent seasons have brought Juan-Miguel on tour throughout Europe, the Middle East, Asia, Africa, South America, Canada and the United States. In 2010, he was honored with the medal of the National Assembly of Quebec.
Juan-Miguel has collaborated with distinguished artists such as Itzhak Perlman, Lynn Harrell, Kim Kashkashian, Gérard Caussé, Nicolas Dautricourt, Misha Dichter, the Weilerstein trio as well as Jazz living legends Chick Corea, Gary Burton, Stanley Clark and Paquito D'Rivera. Recent festival and program appearances as guest artist and teacher include the Festival Pablo Casal (Prades, France), the Festival Des Arcs (France), the Amalfi Coast Music Festival (Italy), Orford Academy (Canada), Stellenbosch International Chamber Music Festival (South Africa), the Salzburg Festival, the Brevard Summer Institute, the Mozaic Festival, Festicamara (Colombia), Montreal Jazz & Panama Jazz Festivals and Musica Mundi International Festival (Belgium).
A dedicated chamber musician, Juan-Miguel is the newest member of the legendary Fine Arts Quartet and a founding member of the Harlem Quartet with whom he performed from 2006 to 2012. Juan-Miguel is also a founder and member of the "Trio Virado" (Flute, Viola, Guitar) as well as the "Boreal Trio" (Clarinet, Viola, Piano), both specializing in the creation of new repertoire. From 2005 to 2010, he was also an active member of the I Palpiti orchestra, a cast of international laureates forming a world class string orchestra based in Los Angeles. The 2017 summer season saw his return with the I Palpiti orchestra, this time as soloist, performing Mozart's Sinfonia Concertante in Disney Hall (Los Angeles), and the Mozarteum's Solitaire Hall (Salzburg).
His strong commitment to educate and engage new audiences all around the globe have brought him to reach young musicians and various communities through art convoys in South Africa and Venezuela, various music festivals in South America and outreach projects in Europe and North America. In the Fall of 2016 Juan-Miguel was appointed to the faculty of the prestigious Royal Academy of Music (London) as Professor of Viola.
Juan-Miguel Hernandez was born in Montreal, Canada in 1985 and began studying the violin at age seven, then switched to viola at age twelve under the tutelage of Jean McRae. He received his Bachelor degree from the Colburn Conservatory in 2010 studying with Paul Coletti and Graduate Diploma in the Professional String Quartet program in 2012 with Paul Katz at the New England Conservatory, working privately with Kim Kashkashian and Dimitri Murrath. He also worked with Pinchas Zukerman, Roberto Diaz, Paul Neubauer, Karen Tuttle, Steven Dann, James Dunham, Barbara Westphal and Robert Vernon. Juan-Miguel plays a beautiful 2008 Miralles viola from Altadena CA.
BEN HONG – cello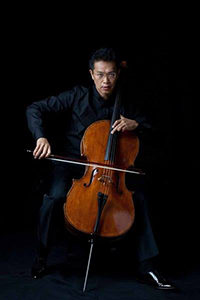 Cellist Ben Hong joined the Los Angeles Philharmonic in 1993 as Assistant Principal Cello, at age 24. He currently serves as Associate Principal Cello, appointed in 2015 by Music Director Gustavo Dudamel. Hong also performs frequently as soloist and as a member of chamber music ensembles and has collaborated with such artists as Emanuel Ax, Yefim Bronfman, Janine Jansen, Lang Lang, Sir Simon Rattle, and Esa-Pekka Salonen. His concerto appearances with the Los Angeles Philharmonic include the L.A. premiere of Tan Dun's Crouching Tiger Concerto and the U.S. premiere of Mark-Anthony Turnage's cello concerto Kai, with Simon Rattle conducting.
In 2009, Hong was hired by DreamWorks Pictures to train several members of the cast of the movie The Soloist, including Jamie Foxx. In addition, he was the featured soloist on the soundtrack, which was released on the Deutsche Grammophon label.
Born in Taipei, Taiwan, Hong won his native country's National Cello Competition three years in a row before leaving home, at age 13, for the Juilliard School. Later he studied with Lynn Harrell at the University of Southern California School of Music before joining the Los Angeles Philharmonic. In 2012, Hong joined the faculty of USC's Thornton School of Music as adjunct professor. In addition, he frequently presents clinics and master classes in the U.S. and abroad. Ben's other interests include working on and riding his three sports motorcycles, bicycling, scuba diving, martial arts, and West African drumming.
MARK KOSOWER – cello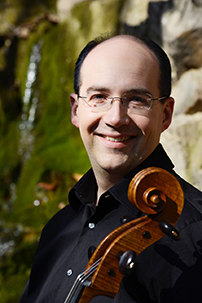 A modern player with a "signature sound" and distinctive style of playing, cellist Mark Kosower embodies the concept of the complete musician performing as concerto soloist with symphony orchestras, in solo recitals, and as a much admired and sought-after chamber musician. He is Principal Cello of the Cleveland Orchestra, a scholar and teacher of cello at the Cleveland Institute of Music, and the Kent/Blossom Music Festival. Mark's performance repertoire and discography are testaments to a deep devotion, not only to frequently heard repertoire such as Tchaikovsky's Rococo Variations and concertos of Haydn, Walton, Elgar and Dvořák but, significantly, to less well-known concertos of Alberto Ginastera, Miklos Rozsa, Frederich Gulda and Victor Herbert. Mr. Kosower has recorded for the Ambitus, Delos, Naxos International and VAI labels, including as the first cellist to record the complete music for solo cello of Alberto Ginastera (Naxos). He was described as a "powerful advocate of Ginastera's art" by MusicWeb International, and Strings Magazine noted of his Hungarian music album (also with Naxos) that "the music allows Kosower to showcase his stunning virtuosity, passionate intensity, and elegant phrasing."
During the 2019/20 season Mr. Kosower performs the Shostakovich Concerto No. 1 with the Dayton Philharmonic, two recitals in San Miguel de Allende, Mexico, and performances of the Dvorak Concerto with the symphony orchestras of York, PA and Yakima, WA among other engagements. This season is also the final year of Bach for Humanity, an initiative and three-year commitment to bringing the message of Bach to different parts of the greater Cleveland area including the elderly, the underprivileged, students, and the general public. During these three years Mr. Kosower has performed the complete cello suites and his own transcriptions of the violin sonatas and partitas for cello of J.S. Bach to widespread acclaim.
Last season (2018/19) Mr. Kosower performed the Beethoven Triple Concerto with both The Cleveland Orchestra at the Blossom Music Festival and Columbus Pro Musica with such artists as Vadim Gluzman. He additional appeared with Gerhardt Zimmrmann and the Canton Symphony performing the Victor Herbert Concerto No. 2 and with Gustavo Gimeno and again The Cleveland Orchestra performing the Ginastera Concerto No. 2.
Mark Kosower has appeared internationally as soloist with the Rotterdam Philharmonic, the Orchestre de Paris, the Hong Kong Philharmonic, the China National Symphony Orchestra in Beijing, the National Symphony Orchestra of Taiwan, the Brazilian Symphony Orchestra, and the Venezuelan Symphony Orchestra among others. In the United States he has appeared with the symphony orchestras of Detroit, Florida, Grand Rapids, Houston, Milwaukee, Minnesota, North Carolina, Oregon, Seattle, Virginia, the Ravinia Festival and St. Paul chamber orchestras, and has given recitals at the Kennedy Center, the Philadelphia Chamber Music Society, the National Gallery of Art, and on the Great Performer's Series at Lincoln Center. He has collaborated with Herbert Blomstedt, Christoph Eschenbach, Sir Andrew Davis, Ton Koopman, Nicholas McGegan, and Bramwell Tovey. Mark Kosower is a frequent guest at international chamber music festivals including the Santa Fe, North Shore, and Colorado College of Music chamber music festivals and has appeared at the Aspen, Eastern, and Pacific Music (of Japan) festivals among many others.
DANG THAI SON – piano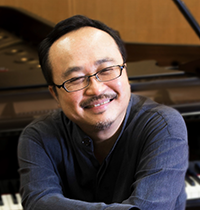 Dang Thai Son was propelled to the forefront of the musical world in October 1980, when he was awarded the First Prize and Gold Medal at the Xth International Chopin Piano Competition in Warsaw, Poland. It was also the first time that a top international competition was won by an Asian pianist.
He began piano studies with his mother in Hanoi, later at the Moscow State Tchaikovsky Conservatory with V. Natanson and D. Bashkirov.
Since winning the Chopin Competition, his international career has taken him to over forty countries, into such world-renowned halls as Lincoln Center (New York), Barbican Center (London), Salle Pleyel (Paris), Musikverein (Vienna), Concertgebouw (Amsterdam), Opera House (Sydney), and Suntory Hall (Tokyo).
He has played with numerous world-class orchestras such as the Philharmonia, Orchestre National de Paris, Staatskapelle Berlin, St. Petersburg Philharmonic, Orchestre Symphonique de Montreal, Czech Philharmonic, Warsaw National Philharmonic, NHK Symphony, Sydney Symphony, Russian National Symphony etc., under the direction of Sir Neville Marriner, Pinchas Zukerman, Mariss Jansons, Paavo Järvi, and Vladimir Ashkenazy among others.
Other career highlights include a New Year's Day concert (1995) with Yo Yo Ma, Seiji Ozawa, Kathleen Battle, and the late Mstislav Rostropovich, in a major international event produced by the Japanese Broadcasting Corporation NHK; on Chopin's 200th Birthday, March 1st, 2010, he played at the Gala Concert in Warsaw. During the 2012-2013 season, Dang Thai Son toured around the world with all five Beethoven piano concertos.
He is now a piano faculty member at the Oberlin Conservatory of Music in the USA and also teaches as guest professor at the Université de Montreal (Canada.) In June 2019, he was invited to be the honorary professor at the Central Conservatory of Music in Beijing, China.
He has sat on the juries of prestigious competitions such as the Warsaw International Chopin Piano Competition (in 2005, 2010, 2015), the Cleveland International Piano Competition (USA), the Clara Haskil Competition (Switzerland), the Arthur Rubinstein Competition (Israel), The Hamamatsu International Piano Competition (Japan), the Richter International Piano Competition (Russia), the Montreal International Piano Competition (Canada), and the Ferruccio Busoni International Piano Competition (Italy), among others.
Dang Thai Son has recorded for Deutsche Grammophon, Melodya, Polskie Nagrania, CBS Sony, Analekta, Victor JVC, and the Fryderyk Chopin Institute.
He is the subject of the biography, "A pianist loved by Chopin – The Dang Thai Son Story", published by Yamaha Music Media Corporation in 2003.
His recent release, selected as "La clef du mois" (Disc of the Month) by ResMusica (France,) devotes to Paderewski's compositions which includes the Piano Concerto in a minor and a selection of Paderewski's solo works. The Piano Concerto on this CD was recorded live in 2015 with the Philharmonia Orchestra under the baton of Vladimir Ashkenazy.
In September of 2018, Dang Thai Son received the Gold Medal "Merit to Culture" from the Ministry of Culture of Poland. This is the highest level of distinction awarded to people for their distinguished contributions to Polish culture and national heritage.
In October 2018, Dang Thai Son's recording of Chopin's Nocturnes was selected by Deutsche Grammophone, in partnership with The Fryderyk Chopin Institute, for its special edition of "Chopin on period instruments" album.
Visit www.dangthaison.net for more information.
JEAN-LOUIS HAGUENAUER – piano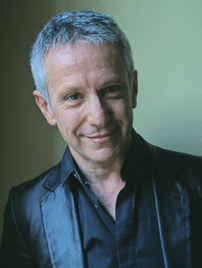 Jean-Louis Haguenauer has performed extensively throughout Europe and the United States. He has appeared as a soloist on virtually every important concert series in France and has performed often on Radio France and French national television. Haguenauer has also participated in numerous summer festivals in Europe and the U.S., including La Roque d'Anthéron, Radio-France Montpellier, Jacobins de Toulouse, Orangerie de Sceaux, les Arcs, Library of Congress Summer Chamber Festival, and Kreeger Museum June Chamber Festival.
As a chamber musician, he has collaborated with the Fine Arts Quartet, Quatuor Ébène, Arriaga Quartet, the Percussions de Strasbourg, Ensemble Accoche-Notes; violinists Alexis Galpérine, Patrice Fontanarosa, Régis Pasquier and Joanna Maurer, violists Pierre-Henri Xuereb, Tasso Adamopoulos, Miles Hofmann and Arnaud Thorette; cellists Cecilia Tsan, Tsuyoshi Tsutsumi, Alberto Parrini and Xavier Gagnepain; flutists Patrick Gallois, Andras Adorjan, Sara Stern and Michel Moraguès; clarinetists Loren Kitt, Michel Arrignon, Philippe Cuper, Armand Angster and Michel Lethiec; bassoonist Pascal Gallois; and horn player Gail Williams, among many others. He is a founding member of the Galpérine-Tsan-Haguenauer Piano Trio, launched in Paris in 1988. From 1991 to 1997, he was a member of the Florence Gould Hall Chamber Players, and from 2003 to 2007, he was the pianist of the American Chamber Players. He has been concertizing with Tenor Gilles Ragon for 20 years, successfully exploring both French and German repertoire.
Haguenauer graduated from the École Normale de Musique in Paris and the Geneva Conservatory, with Germaine Mounier, Louis Hiltbrand, and Jean Fassina as his principal mentors. In addition to his piano studies, he pursued composition and musical analysis with such luminaries as Nadia Boulanger and Henri Dutilleux. He is a Yehudi Menuhin Foundation Prize winner.
Renowned as an interpreter of the French repertoire, Haguenauer's recordings of the complete piano music of Debussy are in progress. He has also recorded solo repertoire by Liszt (transcriptions of the first two Beethoven symphonies) and chamber repertoire by Weber, Bloch, Ropartz, Stravinsky, and many others. A Beethoven and Schumann CD (An die ferne Geliebte, Dichterliebe, Fantasy Op.17), with the French tenor Gilles Ragon, was released in 2010 (Saphir). The first complete recording of Debussy's melodies, the four-CD Claude Debussy: Melodies Integrale (Complete Songs), with some of the best French singers of our time, was released in 2014. The project was supported in part by a New Frontiers in Arts and Humanities grant.
Haguenauer was the subject of the feature film La Spirale du Pianiste, which continues to be shown in theaters throughout France. Haguenauer has been a member of the piano faculty at the Jacobs School of Music of Indiana University, Bloomington (USA) since 1998 and previously was professor of piano at the Strasbourg Conservatory.
MING TSU – piano (Co-Artistic Director)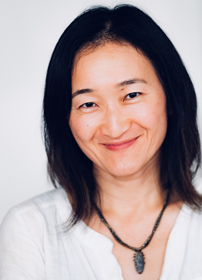 Pianist Ming Tsu is acclaimed for her imaginative and refined performances of both the standard and contemporary repertoire. She has appeared on concert stages in the United States, Canada, Mexico, Europe, Asia, and her CD recordings and live performances have been broadcast on over fifty radio stations across the United States and Europe. An avid performer of contemporary music and chamber music, Ms. Tsu has been active in premieres of many new works and collaborations with a diverse range of composers including György Kurtág, Elliot Carter, Roger Reynolds, Chinary Ung, Morton Subotnick, Toshio Hosokawa, Wadada Leo Smith, Lei Liang, Miguel del Águila, Gabriela Ortiz, Javier Álvarez, Henri Lazarof, Maria Newman, Pham Minh Tang, Alexandra du Bois, Robert Paterson, Kurt Rhode, Karen Tanaka and Juhi Bansal. She has recorded chamber music works by composers Miguel del Águila, Rebecca Clarke, William Kraft, Henri Lazarof, Maria Newman, Gabriela Ortiz and Chinary Ung. In addition, she recorded the complete chamber music works for piano and strings by Mexican composer Carlos Chávez with Grammy Award-winning Southwest Chamber Music, for which she served as the principal pianist for ten years.
A passionate pedagogue, Ms. Tsu enjoys a stellar reputation as a teacher of both piano and chamber music. With her musical insight and analytical approach to piano technique, she has worked with countless students to attain greater freedom on their instrument and achieve a deeper sense of artistry. Ms. Tsu has formerly taught at CalArts and Pomona College. In 2018, she joined the piano faculty at California State University, Northridge. She is also co-founder and artistic director of the Borromeo Music Festival in Switzerland.
Ming Tsu was born in Taiwan and received her degrees in piano performance from the New England Conservatory of Music (BM) studying with Patricia Zander, Indiana University (MM) with Edward Auer and Evelyne Brancart, and University of Washington (DMA) with Béla Siki and Craig Sheppard.
ENRICO ELISI – piano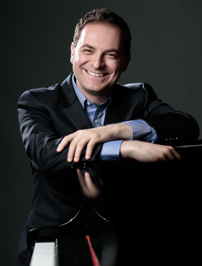 Enrico Elisi has established himself as one of the most passionate Italian pianists on the concert scene today and has been hailed for his mastery of elegance, refinement, and fantasy (La Nueva España). He regularly performs to acclaim throughout the Americas, Europe, and Asia and his interpretations reveal "remarkable sensitivity, imagination, and polish," (Baltimore Sun). He has appeared in historical settings such as La Fenice Theatre, Venice; Palazzo Vecchio, Florence; Bibiena Theatre, Mantua; and Pavarotti Opera House, Modena. Recent engagements include the Banff Centre for the Arts, Weill Hall at Carnegie Hall, New York Public Library, New York's Morgan Library, Washington's National Gallery of Art and the Italian Embassy, as well as the Centro Cultural de España in Lima, Peru. He performed with several orchestras in the US, Italy, Portugal, and as a chamber musician, at the Taos and Ravinia Festivals. Elisi's recitals have been broadcast on radio and TV programs in the US and Europe. Among his awards are top prizes in the Premio Venezia (Italy) and the Oporto International Competition (Portugal). A champion of new music, Elisi has commissioned works from many composers and premiered Paul Chihara's Two Images, at Weill Hall (subsequently recorded for Albany Records). He recently released an album of Mozart Sonatas and shorter compositions. A new recording of Bach's selected Partitas and Preludes is forthcoming. Elisi is an Associate Professor at the University of Toronto and was on the faculty of the Eastman School among other institutions. He conducted a myriad of master classes around the world and is sought-after at many music festivals and as an adjudicator. The rich tradition of his musical roots can be traced to the Conservatories of Bologna and Florence, the renown Imola International Academy, in Italy, and the Peabody Institute, in the US. His teachers included mentors such as Leon Fleisher, Lazar Berman, Alexander Lonquich, Boris Petrushansky, Franco Scala, and Giuseppe Fricelli. Enrico Elisi is a Steinway Artist.