Wir sind Ihnen für Ihre Unterstützung dankbar!
Your support is greatly appreciated!
Das Borromeo Musikfestival bedankt sich herzlich bei seinen Gönnern und Sponsoren! Ihre grosszügige finanzielle Hilfe erlaubt es uns, diese Festwochen durchzuführen.
The Borromeo Music Festival would like to thank its patrons and sponsors! Your generous support allows us to organize this festival.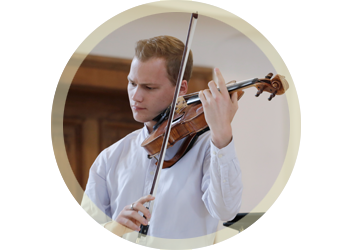 Kanton Uri
&
Dätwyler Stiftung
Elektrizitätswerk Altdorf
Fritzie Culick
Gemeinde Altdorf
Jenny Langham
Korporation Uri
Mobiliar Versicherung
Musikhaus Gisler
Otto Gamma-Stiftung
Urner Kantonalbank
Ihre Unterstützung - klein oder gross / Your Support - small or large
Für Ihre Unterstützung als Gönner oder Sponsor sind wir sehr dankbar. Jede Spende, klein oder gross, ist uns für Stipendien und die Veranstaltung der Konzerte sehr behilflich. Wir freuen uns auf Ihre Email-Nachricht und sind unter der folgenden Adresse erreichbar: info@borromeomusicfestival.org
We are very grateful for your support. Each contribution, small or large, helps finance our scholarship progam and the implementation of our concert performances. We welcome you to send us an email: info@borromeomusicfestival.org
Unterstützung durch Stipendien
Sie können eine Borromeo-Schülerin oder einen Borromeo-Schüler auf den folgenden Ebenen unterstützen:
Ein Voll-Stipendium (inklusive Unterricht, Zimmer und Verpflegung) für eine hochtalentierte Schülerin oder einen hochtalentierten Schüler: CHF 3'350
Ein Teil-Stipendium, auf einen oder mehre talentierte Schüler/-innen verteilt: CHF 1'000 – CHF 3'350
Selbstverständlich sind wir für jeglichen auch kleineren Stipendiums-Zustupf ebenso dankbar!
We encourage you to sponsor one of our Borromeo students at the following levels of support:
A full scholarship (including tuition, room & board) for a highly talented student: USD 3,350
A partial scholarship to benefit one or several talented students: USD 1,000 – 3,350
We are of course equally grateful for your scholarship support of any smaller amount!