LORENZ GAMMA – artistic director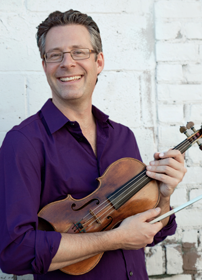 Lorenz Gamma is professor of violin at California State University Northridge and has previously taught at University of California Los Angeles [UCLA], Indiana University in Bloomington and California Institute of the Arts. He is internationally active as soloist, recitalist, chamber musician and teacher, and gives frequent master classes in the United States, Europe and Asia. His private and professional violin students have won top prizes at numerous solo and chamber music competitions and regularly go on to continue their studies at such institutions as the Juilliard School, Indiana University, the Manhattan and Eastman Schools of Music, the Cleveland Institute of Music, University of Southern California and the Colburn School. Having performed internationally a string quartet repertoire of over sixty composers, as well as a large part of the standard chamber music repertoire of over eighty composers, Mr. Gamma also dedicates himself enthusiastically to coaching chamber music.
As former co-leader of the Amar Quartet in Switzerland, Mr. Gamma performed a full-time concert schedule touring through many of Europe's most important chamber music venues, including the Tonhalle in Zurich, the Victoria Hall in Geneva, the Residence in Munich, the Cologne Philharmonic, as well as venues in many other cities such as London, Paris, New York etc. For ten years, Lorenz Gamma served as first violinist of the Los Angeles based group Southwest Chamber Music. The ensemble's recordings of the complete chamber music works of Carlos Chávez have been nominated for six Grammy Awards, winning two in 2004 and 2005.
Mr. Gamma has also served as concertmaster of the Northwest Sinfonietta in Seattle, and later as Principal of the Zurich Opera Orchestra.
As a soloist Lorenz Gamma has performed over twenty different concertos by Bach, Beethoven, Berg, Brahms, Bruch, Gubaidulina, Lutoslawski, Mozart, Mendelssohn, Piazzolla, Rubinstein, Schnittke, Schumann, Spohr, Tartini, Vivaldi, and Wieniawski. He also holds an extensive record of appearances on radio, both in Europe and in the United States. His radio broadcasts and CD recordings include Schubert's String Quintet and Piano Trio in E-flat, the "Quartet for the End of Time" by Messiæn, the complete String Quartets as well as works for violin and piano and the Piano Sextet by Carlos Chávez, the Dvorák Piano Quintet, Mozart Clarinet Quintet, sonatas and partitas by Bach, Kodály, Lazarof, Mozart and Ravel, as well as string quartets by Brahms, Debussy, Dvorák, Haydn, Hindemith, Ives, Janácek, Mozart, Ortiz, Ravel, Shostakovich, Ullmann, Verdi and Wadada Leo Smith. Chamber musicians he has collaborated with include Heinz Holliger, Paul Katz, Ronald Leonard, Donald McInnes, Joseph Silverstein, Tsuyoshi Tsutsumi and many others. Composers that Mr. Gamma has been in collaboration with include Miguel del Aguila, Adrienne Albert, John Adams, Mark Applebaum, Alexandra du Bois, Thüring Bräm, Elliot Carter, Nancy Bloomer Deussen, Sofia Gubaidulina, Yalil Guerra, Heinz Holliger, Andrei Kasparov, Rudolf Kelterborn, Peter Knell, Panayiotis Kokoras, Ian Krouse, Christian Lauba, Henri Lazarof, Tomás Marco, Margaret Meier, Mark Menzies, Thea Musgrave, Maria Newman, Gabriela Ortiz, Robert Paterson, Deon Nielsen Price, Kurt Rhode, Thomas Daniel Schlee, Patricio da Silva, Wadada Leo Smith, Chrysanthe Tan, Vu Nhat Tan, Pham Minh Tang, Ton That Tiet, Stephen Westerhout and Gernot Wolfgang.
Lorenz Gamma was born in Switzerland, where he received his initial training as a violinist at the conservatory in Lucerne. His further studies took place in the United States, with Franco Gulli, Steven Staryk and Mark Kaplan.
MING TSU – artistic director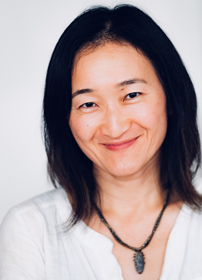 Pianist Ming Tsu is acclaimed for her imaginative and refined performances of both standard and contemporary repertoire. She has appeared on concert stages in the United States, Canada, Mexico, Europe, Asia, and her CD recordings and live performances have been broadcast on over fifty radio stations across the United States and in Europe. An avid performer of contemporary music, Ms. Tsu regularly premieres new works and has collaborated with a diverse range of composers including György Kurtág, Elliot Carter, Roger Reynolds, Chinary Ung, Morton Subotnick, Toshio Hosokawa, Wadada Leo Smith, Lei Liang, Miguel del Águila, Gabriela Ortiz, Javier Álvarez, Henri Lazarof, Maria Newman, Pham Minh Tang, Alexandra du Bois, Robert Paterson, Kurt Rhode, Karen Tanaka and Juhi Bansal. Ms. Tsu has recorded chamber music works by composers Miguel del Águila, Rebecca Clarke, William Kraft, Henri Lazarof, Maria Newman, Gabriela Ortiz and Chinary Ung, as well as the complete chamber music for piano and strings by Mexican composer Carlos Chávez with Grammy Award-winning Southwest Chamber Music.
Fervently dedicated to education, Ms. Tsu enjoys a stellar reputation as a teacher of both piano and chamber music. With her musical insight and analytical approach to piano technique, she has worked with countless students and helped them attain greater freedom on their instrument and achieve a deeper artistic sense. In addition to her role as Artistic Co-Director of the Borromeo Music Festival, Ms. Tsu is a regular guest artist at numerous other music festivals, such as the Interharmony and Montecito International Music Festivals, Unbound Chamber Music Festival, CSU Summer Arts and others. Ms. Tsu is on the piano faculty at the California Institute of the Arts, California State University Northridge and Pomona College.
Ming Tsu has received her degrees in piano performance from the New England Conservatory of Music (BM), Indiana University (MM) and University of Washington, (DMA).